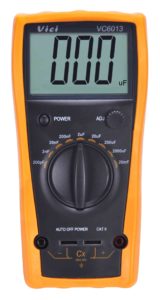 Capacitance Meter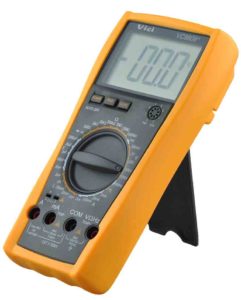 Digital Multimeter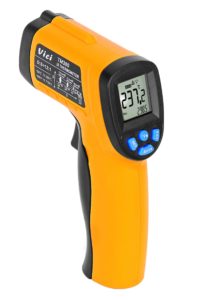 IR Thermometer
Capacitance Meter :
This battery operated 31/2 digit meter has high accuracy and ranges from 20pF to 20mF. LSI circuit provides high reliability and durability. Low power consumption, low battery indicator and fast sampling. Ensure capacitor is discharged before testing.
Multimeter :
This instrument can test DCV, ACV, DCA, ACA, Resistance, Capacitance, Inductance, Temperature, Frequency, Diode and Triode and continuity test. It has unit symbol display, backlight and overload protection to make operations more convenient. It adapts a dual integrated A/D converter to make it an excellent tool for everyday use.
Thermometer :    
This instrument is a professional handheld non-contact infrared thermometer with the advantage of simple use, compact design, high measuring accuracy and wide measuring range. It has the function of laser sight, backlight LCD display, over temperature alarm, adjustable emission rate and automatic power off.